Etiquette in Church
It is the duty of a well-bred person to attend church regularly on Sunday.
In entering the church, you should pass quietly and deliberately to your pew or seat. Walking rapidly up the aisle is sure to disturb the congregation.
If you are a stranger, wait in the lower part of the aisle until the sexton or ushers show you a seat, or you are invited to enter some pew.
A gentleman should remove his hat as soon as he enters the doors of the church, and should and replace it on his head after service until he has reached the outer vestibule.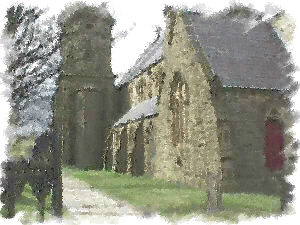 In accompanying a lady to church, pass up the aisle by her side and allow her to enter first; then enter and seat yourself beside her.
Should a lady desire to enter a pew in which you are seated in the first position, rise, step out into the aisle, and allow her to enter.
Once in church, observe the most respectful silence except when joining in the worship. Whispering or laughing before the service begins, or during service, is highly improper.
When the service is over, leave the sacred edifice quietly and deliberately. You may chat with your friends in the vestibule, but no in the hall of worship.
Should you see a stranger standing in the aisle, unnoticed by the sexton or usher, quietly invite him into your pew.
You should see that a stranger in your pew is provided with the books necessary to enable him to join in the service. If he does not know how to use them, assist him as quietly as possible.
When there are not enough books for the separate use of each person, you may share yours with an occupant of your pew.
In attending a church of a different denomination from your own, you should carefully observe the outward forms of worship.
To be late at church is bad manners.
Gentlemen will not congregate in groups in front of the church, and state at the ladies as they walk out.
Credits:
Background, buttons and church created by webmaster and are digitally watermarked. They may not be used on another site.