Early in the period, apothecaries were considered doctors as not only did they prepare medicines and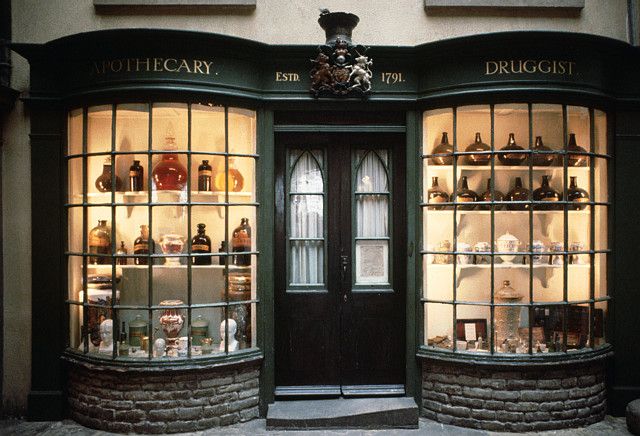 remedies for patients, but they also treated patients, dressed wounds and performed minor surgeries for a fee.
There are no schools for the apothecary and as one would assume, they are not knowledgeable as doctors. One who desires to become an apothecary learns the trade as an apprentice. Here they are trained to recognize the many plants used in preparing medicines and are responsible for keeping fresh supplies of the necessary herbs and learn the formulas to create the remedies as well as make them.
Medicines found in the apothecary are made from plants, berries, roots and bark and in many cases are actually grown by the apothecary himself. The ingredients and instructions for preparation and use are kept in a journal. Some are beneficial while others were created based on superstition and false beliefs.
Remedies are formulated on a "Doctrine of Signatures", a theory that claims that clues to an illness are based on the color or shape of a plant and that the "cure" comes from the part of the plant that most closely represents that part of the body. This principle of course is not true but was practiced throughout the period.
You may also have heard the term "Patent Medicines", which are nothing more than quack remedies. They claim to cure everything from ague to old age and are created from a "secret formula", which meant they included alcohol or opiates. The term "Patent" did not mean that the drug was patented, but rather that the "name" of the drug was patented. These kinds of drugs were sold mainly by hucksters and street peddlers. By 1860 there were more than 1,500 of these such remedies all competing for advertising space in magazines and newspapers.
Credits:
Background and buttons are the creation of webmaster, B. Malheiro. These images have been watermarked and are not for use on another site. Site authored by webmaster.